When Breezy the rapper called me to photograph him for his CD cover I wasn't really interested in doing anything more than a documentary shot of him. Mainly because he didn't have any ideas except that he wanted to wear a suit and his CD was going to be titled "Billionaire Dreams." After some brainstorming I started to get an image of what could be a fun shoot. I imagined a person that acted like they have it all yet their surroundings say they don't. I liked the contrasting ideas so things started to gel and I felt the Henryton Facility would be a cool backdrop.
On location Breezy was a little stiff, he needed lots of encouragement and instructions before he found his groove. He liked to point at the camera a lot, which works for the first 5 shots, but you have to mix it up a bit. I told him "Breezy, forget the camera, forget about getting your suit dirty, forget about answering your phone and forget the cops could show up here and arrest us." I walked over to the scene and pointed to the ground, "here, right here, dance like you LOVE your life and you LOVE what you are doing. If you can't convince me right here you'll never convince your fan club." Breezy laughed, then pulled it off very nicely.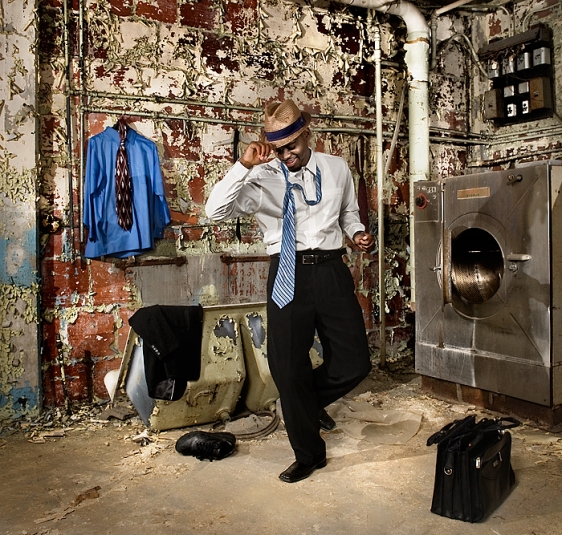 Here's Breezy in the burned out floor doing what he loves.