I love to photograph the creepy, scary, old, worn-out, and decayed. The appeal is something that artists understand. You can have more fun shooting in these places and I did with several other photographers at Forest Haven and Henryton. Why the craving for this dark art? Of course the scene is not something typically seen as beautiful, not in the way you'd see a rose garden, but it is beautiful in it's decay. Peeling paint, rust, and broken glass always catch my interest but what captivates me most is how things change after man departs. A place where man once worked, thrived, lived and died. It was at one time brand new, and cared for. Now it's discarded, man has moved on, done, gone, with no further interest. Enjoy the images from my walk through these buildings.
Forest Haven is a govt. facility that housed the mentally retarded from 1925 to 1991. It closed due to numerous law suites against operators of the facility that describe patient abuse, poor conditions, and even a psychiatrist that continued to bill for deceased patients.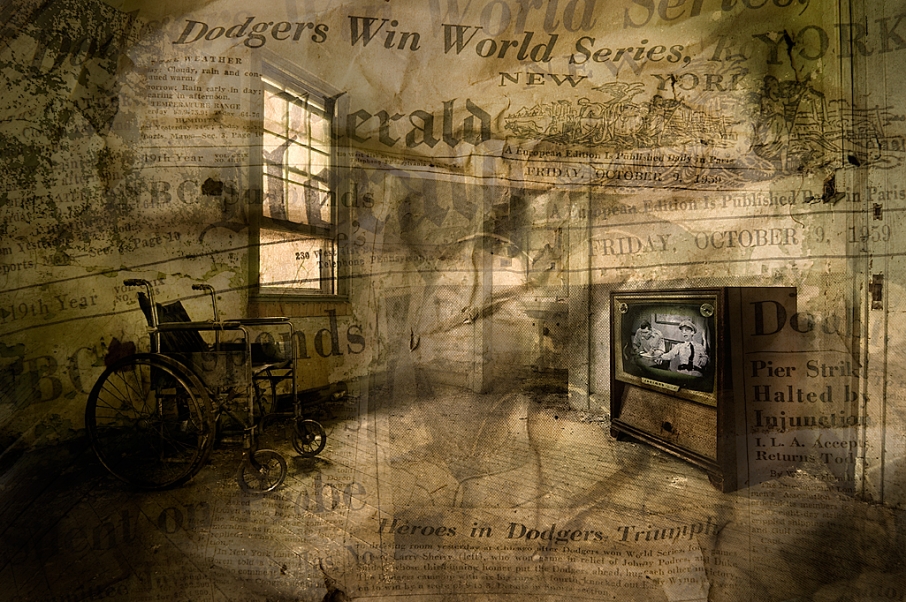 Home Run vs. Home Bound – October 9, 1959 the NEW YORK HERALD reports the Dodges win the world series.