I did some clicking for the local emo band Elias. Emo is short for "emotional" and this band has mastered the art of screaming better than any actress fleeing a psychopathic killer in a Quentin Tarintino movie. Go for it guys you rock. Good luck with the 08′ cd.
http://www.myspace.com/123elias
I had them spread the word that I want to shoot more bands. If you know a band that needs images, let me know.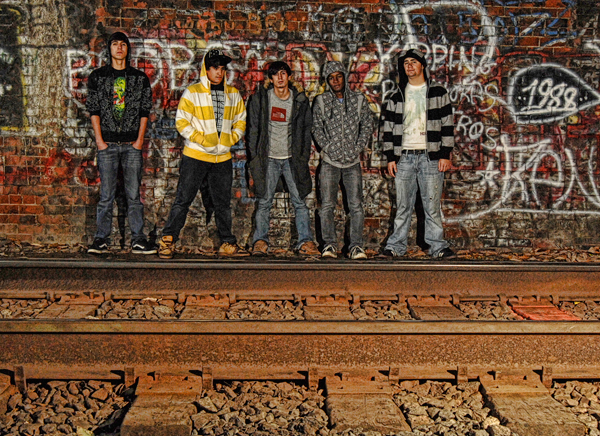 Casey (lead guitar), George (drums), Daniel (lead singer), Davante (bass), Quigg (lead/rhythm guitar) Shot with two strobes, I got down low so they appear standing on the tracks in an odd sort of scaling.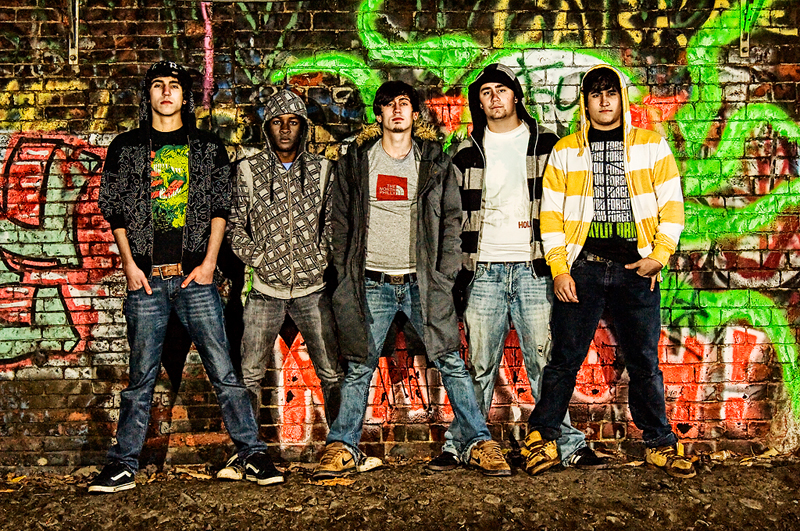 Casey (left) showed up with a shirt that I was able to match with the graffitti.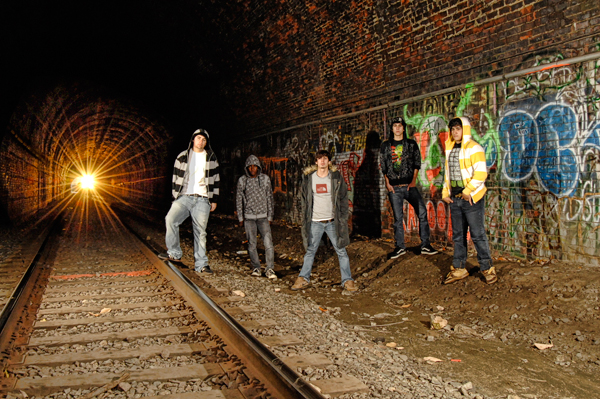 I told them a train could come. When it did there was panic in the tunnel, they stopped posing and started running their asses off. I got off a shot just as the train entered the tunnel and then merged the pic of the train with the earlier one of them posing.
My email is ferrellmc[at]comcast.net
Shortly after this photo shoot the band cut a CD under a new name: Rescue the Hero. Here is the CD cover. Kara was the model, I came across this house in northern Maryland and stopped and got some shots and tried not to look like a creeper. I went to the metro parking area and paid the cabbie $5 to take a pic of his car, he was happy because he didn't even have to start the engine and he made 5 bucks.